Strengthening of Japan-Vietnam Human Resources Exchanges applied with Returnees of Technical Intern Training Program Workshop
On the morning of 26th May, 2017, in Pan Pacific Hotel, Embassy of Japan in Vietnam and The Japan International Cooperation Agency (JICA), in coordination with Vietnam Institute for Economic and Policy Research (VEPR) hosted the workshop "Strengthening of Japan –Vietnam Human Resources Exchanges applied with the returnees of technical training program."  The workshop attracted more than 120 guests that were from Governmental agencies of both Vietnam and Japan, businesses, research institutes in the field of labour migration and overseas labour, training establishments, trainees, and the press.
The workshop was held to publish the results  of The Survey on Technical Intern Training Program sponsored by JICA, including results and recommendations to efficiently deal with returning trainees' lack of skills and the demand for industrial labour which are conducive to the industrial development in Vietnam.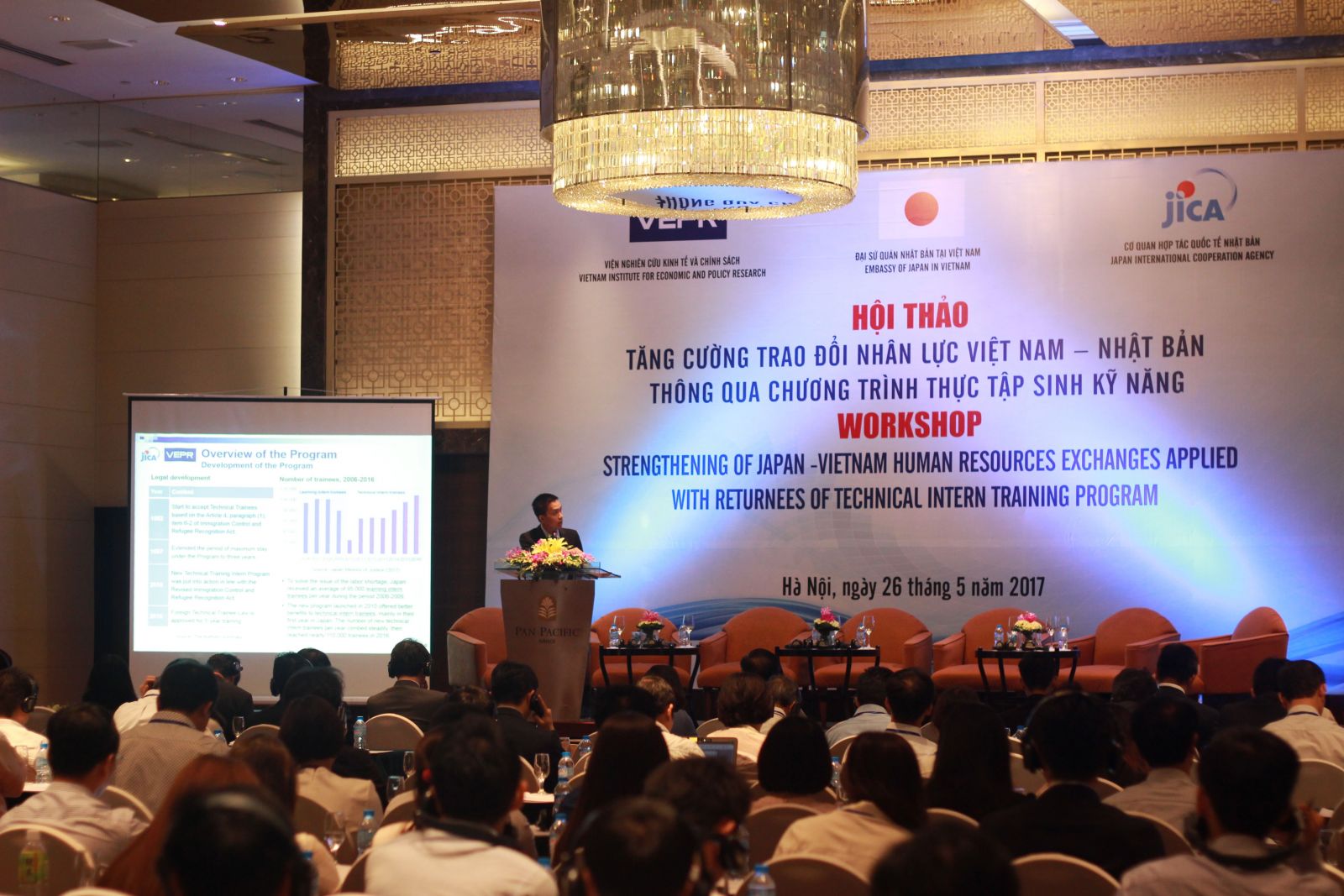 The workshop opened with the remark of Mr. Umeda Kunio, Ambassador extraordinary and plenipotentiary of Japan in Vietnam: "The number of trainees sent to Japan has recently increased sharply. At the same time, investment flow from Japan to Vietnam, especially from middle and small-scale businesses, has also grown rapidly. I believe that connecting these two trends will play a pivotal role in developing industrial labour for Vietnam, thus contributing to the reinforcement of bilateral relationship between two nations Vietnam and Japan."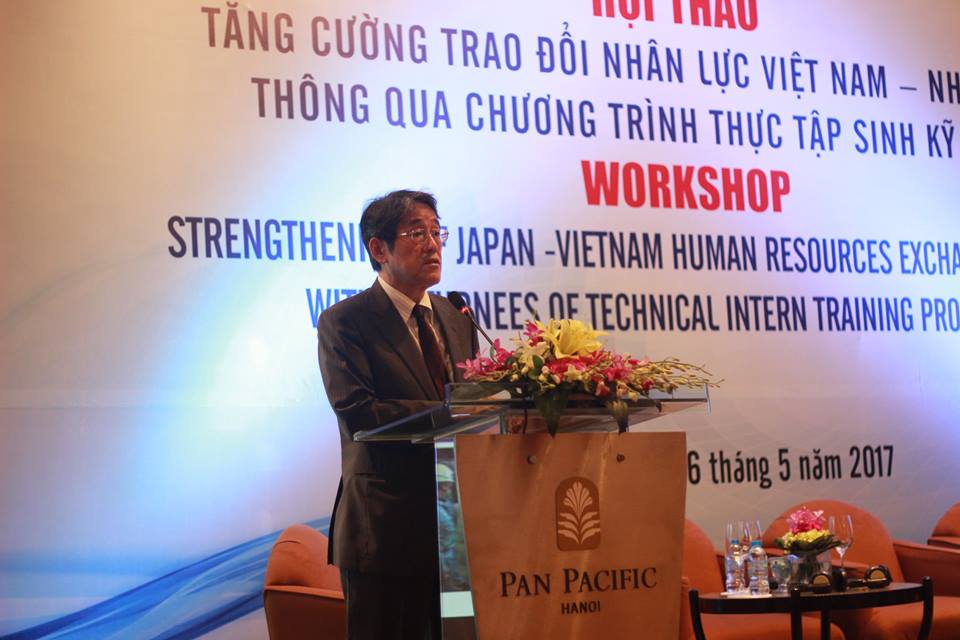 After the speech of Mr. Ambassador, Mr. Nguyễn Lương Trào, Former Deputy Minister of Labour, War Invalids and Social Affairs – President of Vietnam Association of Manpower Supply (VAMAS), delivered his speech. He said that cooperation between Vietnam and Japan was rather complete in various aspects. Especially, cooperation to exchange manpower was a significant one which attracted more and more attention and brought great benefits to two nations. As for Vietnamese workers, if given the chance to study and work in Japan via the Technical Intern Training Program, they would be able to explore an excellent studying and working environment; gain more opportunities to construct their country when returning.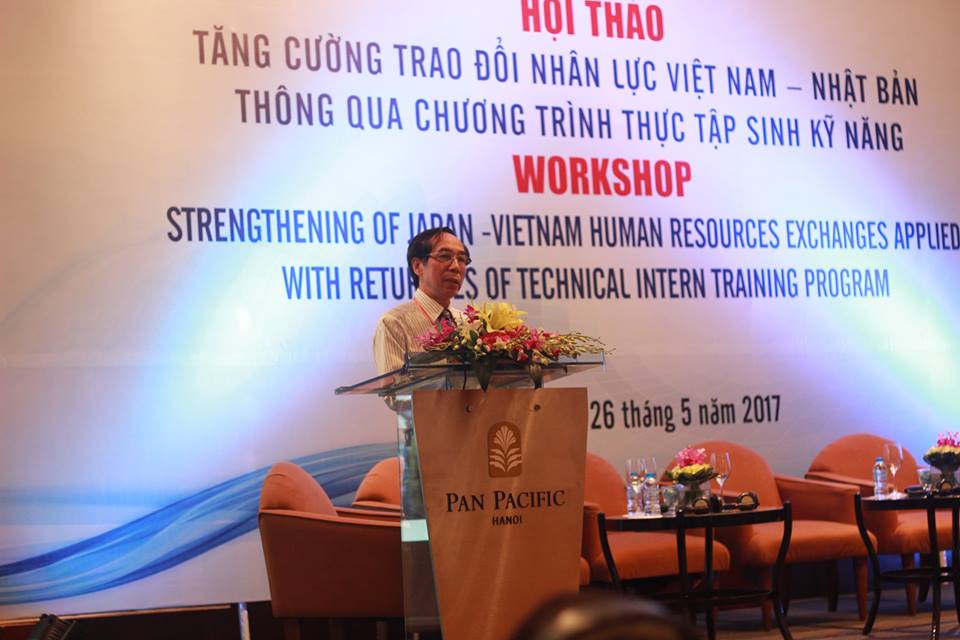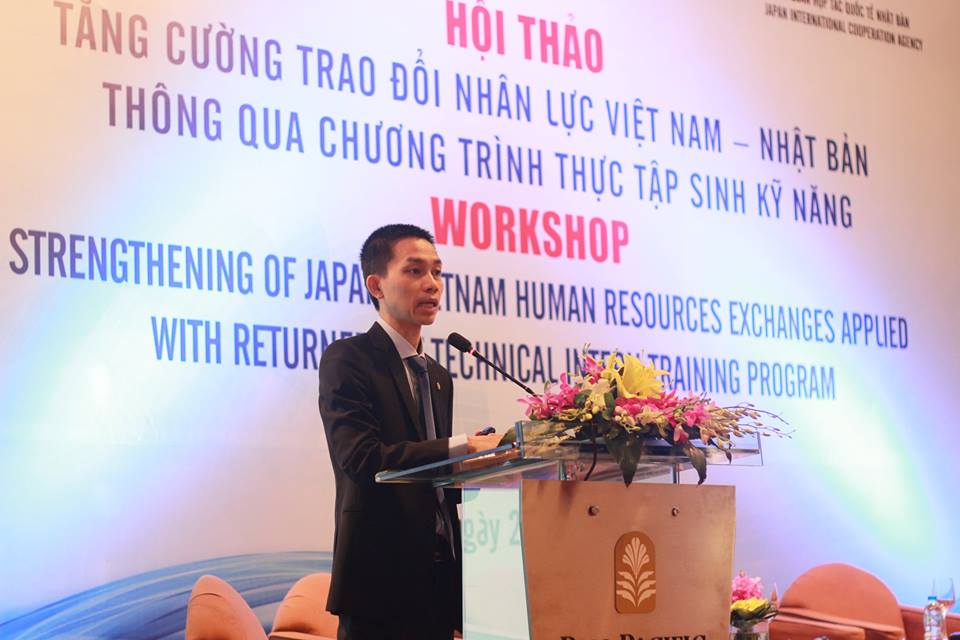 The research also pointed out that, the underlying problem was the lack of transparency and information-sharing, which might boost  the expense of recruiting trainees, thus exerting income pressure on trainees. As a result, their studying mentalities and skill-accumulating motivations might be affected negatively. In addition, the competition among different manpower companies also led to the fact that many companies did not place a premium on training and orienting properly for their trainees before sending them to Japan. Thus, the trainees were likely to encounter many troubles in adapting to new living environment as well as maintaining their studying attitudes. The difficulty in identifying unreliably-operating companies may also contribute to the bad image of the program. Although Vietnam Association of Manpower Supply (VAMAS) had established a system to rank companies,  the fact that only a few participated in caused the turmoil in the market.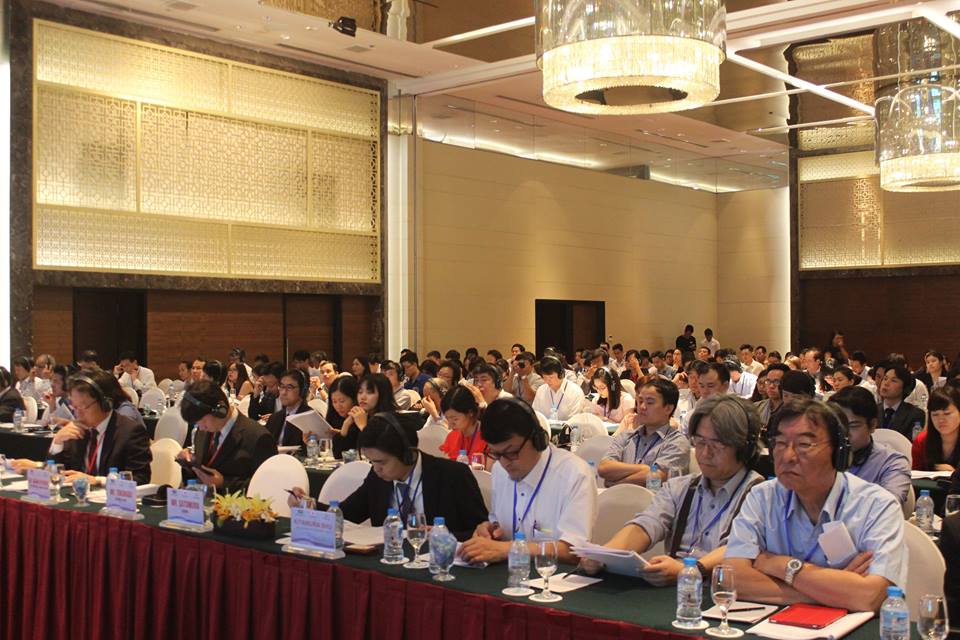 About solutions to enhance the effectiveness of the program and deal with the skill inadequacy simultaneously, proposals put forward included: (1) improve the transparency of the market, provide more information to related parties, especially trainees; (2)  strengthen the role of VAMAS to actively help member businesses with administration services and strictly observe the code of behaviour, the operation quality of member businesses via the current ranking system; (3) encourage sending companies to create broader visions on the program, develop their trademarks through their prestige and quality, simulaneously improve the recruiting system, directly approach potential candidates in order to minimise the role of mediators.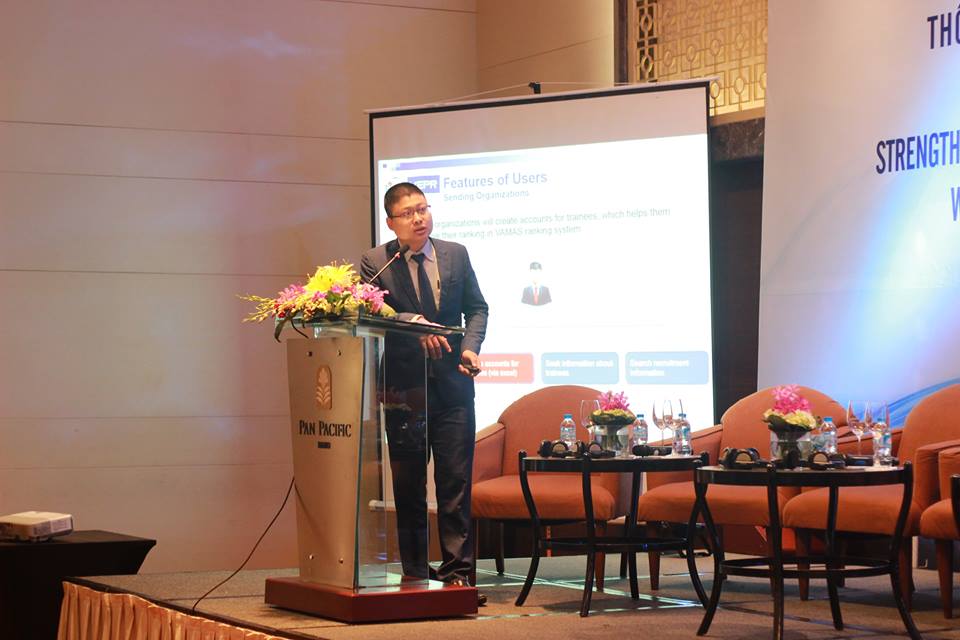 One of the significant technical solutions proposed this time was building the Information gate of Job-matching for Ex-Trainees (www.ttsjapan.org.vn).  Mr. Nguyễn Quang Thái, representative of FUJITSU Vietnam, which directly designed the software for the Information gate, stated that the Information gate was still under the constructing process, and projected to come into use in one month. It is hoped to creat opportunies for sending companies to keep track of as well as support their trainees in Japan and especially, act as the bridge between returning trainees and businesses demanding to use them in Vietnam.
After Mr. Nguyễn Quang Thái's demonstration, Dr. Nguyễn Đức Thành, Director of Vietnam Institute for Economic and Policy Research (VEPR) chaired the round-table discussion which also attracted the participation of related parties related to the process of sending Vietnamese trainees to Japan: Mr. Nguyễn Lương Trào, President of Vietnam Association of Manpower Supply; Mr. Momoi Kyusuke, the First Secrectary of Embassy of Japan in Vietnam; Mrs. Nguyễn Thị Ánh Hằng, Representative of Department of Overseas Labour, of Labour, War Invalids and Social Affairs; Mr.Tokunaga, Representative of Japanese Businesses (Meitoku-plant), Mr.Satomura, Representative of Sending Companies (Esuhai) and Mr. Trần Thanh Sơn, Representative of returning trainees.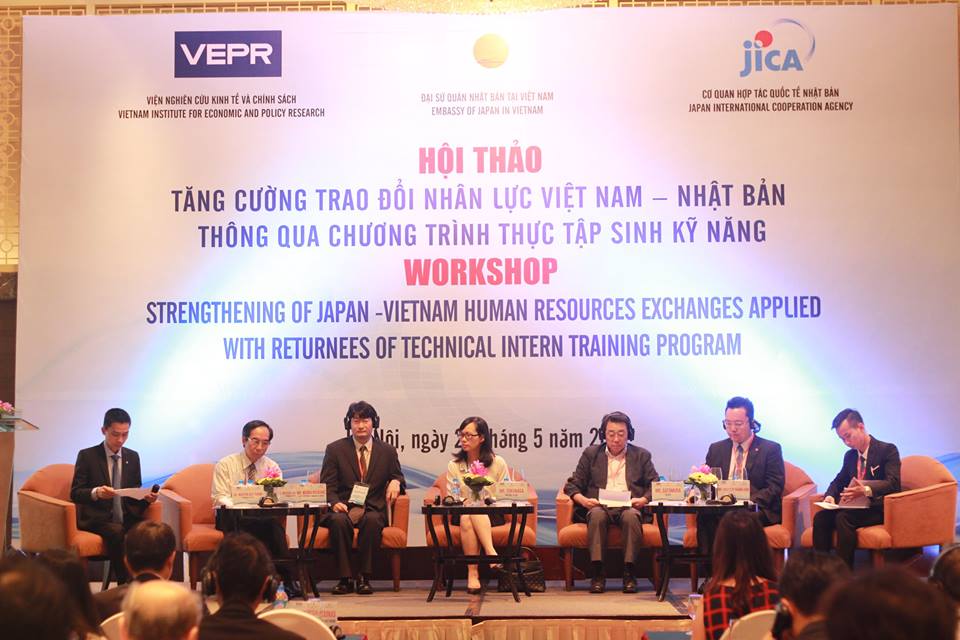 Members of the round-table discussion agreed that developing the manpower was considered to be one of the three significant solutions for the development of Vietnamese economy. Therefore, exploiting these trainees effectively would be essential for both nations.
On the afternoon of 26th May 2017, the Vietnam-Japan job fair took place with the participation of hundreds of trainees returning from the Technical Intern Training Program. This was the chance for them to continuously work in Japanese businesses and put their knowledge and experience accumulated in Japan into practice, thus developing themselves and contributing to the society.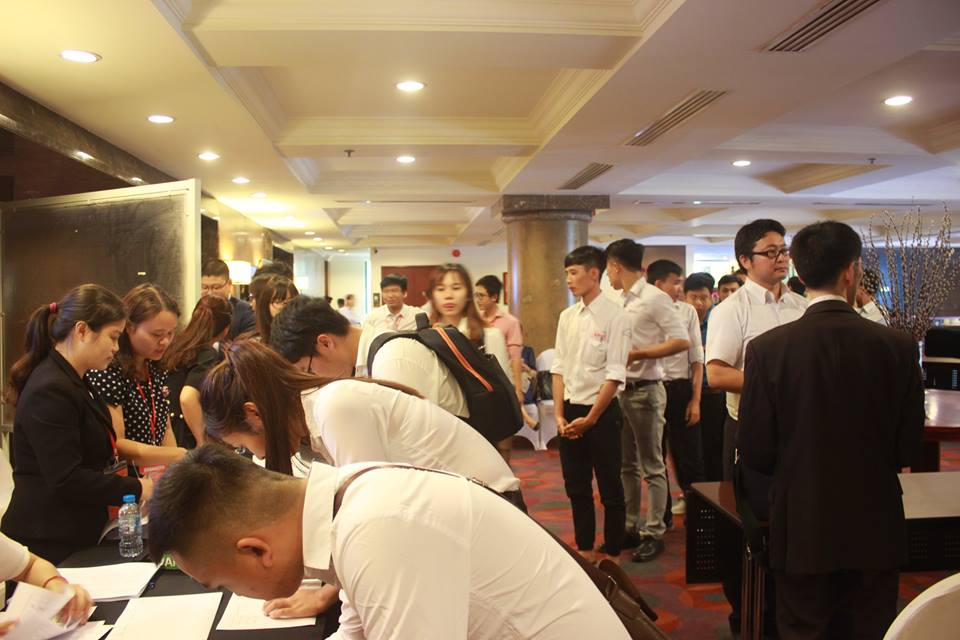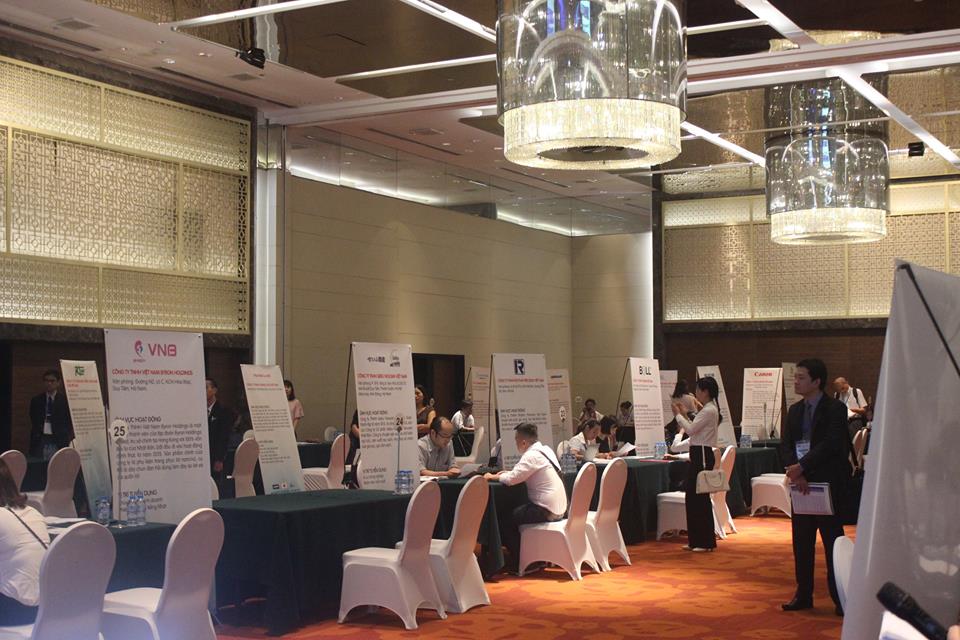 The Job fair attracted 23 businesses and hundreds of interviews between businesses and returning trainees. Both businesses and trainees responded positively to the Job fair and hoped that there would be more similar programs in the future.